This page may contain affiliate links designed to provide a means for sites to earn advertising fees by advertising and linking to other companies. Those fees help keep this site running.
Spring Break is upon us. Before we know it, summer vacation will be here. If you are planning a vacation in Southern Colorado, here is a list of places for the entire family.
Mesa Verde is the ancestral home of the Pueblo people that lived there from A.D. 600 to A.D. 1300. It is located 1 hour from Cortez, Colorado and one and a half hours from Durango, Colorado. Fortunately, lodging is available within the park, allowing more time site seeing. You'll need a car to get around as the closest dwelling is 21 miles into the park. Some attractions include the visitor's center, an archaeological museum, hikes, and three cliff dwellings (Cliff Palace, Balcony House, and Long House). Make sure to check park information before making this trip as information changes from year to year. The cost depends on your itinerary.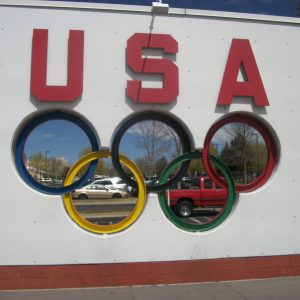 Cave of the Winds
is an attraction available year round near Manitou Springs, which is at the base of Pikes Peak. Our family goes for the tours of thecaves, which were discovered in 1881. There are two very educationaltours: the Discovery Tour and the Lantern Tour. The discovery tour is45 minutes and designed for families. The Lantern tour lasts 1.5hours and is more adventurous. Children under the age of 6 are notpermitted on the Lantern tour. If going on a tour isn't for you, yourfamily may enjoy the new Wind Walker Challenge, the Williams CanyonOverlook, the visitor's center, panning for gem stones (designed forkids), or the subterranean play land.
Olympic Training Center– Colorado Springs hosts about 140,000 visitors each year. USOC Ambassadors lead the tours, which is about 70% outside. The tour includes the Sport Center Gymnasiums, weightlifting and wrestling facilities, the USA Shooting Center, Coaching & Sport Science, the Aquatics Center, and Sport Medicine. There are only 7 Olympic stores world wide and the USOC hosts one of them. Your purchase supports the athletes.
Pueblo's Buell Children's Museum is celebrating it's 40th birthday in 2012. It's 7,500 square campus is designed to tantalize children's imaginations through hands on activities for ages 1 to 101. This museum holds the distinguished title of #2 ranked Children's Art Museum bestowed by Child Magazine. The Children's museum isn't limited to art, it also features science and history. Their website features information about the latest exhibit and a coupon, so make sure to get it. An added bonus is that when you pay for admission to the Children's museum, you get free admission to the Sangre De Cristo Art Museum on the same campus.
I have listed some other sites that are fun to visit. While you're trekking between vacation activities, you will need some travel games to keep the kids occupied.
Have a great spring break and summer!