One of the biggest sacrifices for many families who choose to home school is not having a second income. Some moms have found ways to juggle homeschooling and still bring in some income. I know a few who watch other people's kids. Still others work as school bus drivers or have full time careers because both parents are engaged in work and the home school process.
Most families do not have the inclination to provide day care services or work as a school bus driver. Instead, they choose to scrimp and save. They choose not to get the premium cable or satellite package. Thrift stores are their shopping venue of choice for clothes and many other options. Some moms I know are proficient coupon clippers and deal finders.
Even after all the saving, clipping and skipping out on monthly entertainment bills, buying birthday presents, going on vacation, etc. can be difficult. It is possible to get a not-so-typical income from working online by doing what you are already doing. While you may not make a living doing any single one of the things suggested, you have the potential to earn enough for birthdays and/or Christmas. Doing what I suggest below helped me as a work at home mom.
Searching the Internet
You probably already search the internet for school research projects, weekly grocery ads, sales prices at clothing stores, and more. There are numerous companies that pay you to search online. They can do this because there are ads on their search engines. Most search engines have ads, including Google and Yahoo. Below are just a few of the most popular ones that I use daily.

SwagBucks has a tool bar that you can use to do searches. The rewards come randomly. The lowest I have ever earned was 7 swagbucks. The highest was 63. Once you earn swagbucks on a search, it's best not to search using their interface for a couple more hours. Most people can win while searching on SwagBucks between 3 and 5 times per day, three being the most common number. If you use your swagbucks to redeem Amazon Gift Cards, 1 swagbuck is worth a little bit more than a cent.

InboxDollars allows you to search and earn until you reach 15 cents per day. It is easier to search with them if you have their tool bar. You will get credited for "qualified" searches (meaning you can't search the same term multiple times each day and expect to get paid) every other time you search. So, you'll need to have 30 searches to get your 15 cents.  I've noticed that I usually see the credit posted to my account the next day.
FusionCash also has a tool bar used for searching. Like InboxDollars, you have to do qualified searches. You won't get paid if you search the same term several times per day. You can be paid up to 5 cents per day and they credit immediately. You'll see a box (see graphic) saying that you have done a qualified search and the tool bar will update the number of searches you do as well as how much money you've earned from searching that month. I found that if you click to the page with the information you're searching for before you see the tool bar update, you may not get credit for your search.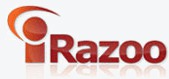 Irazoo search is similar to SwagBucks, except you can earn from searching up to 10 times per day. The lowest amount I've seen anyone earn was about 11 points. The highest, about 90 points. Like Swagbucks, you can redeem your earnings for gift cards form places like Amazon or PayPal. On Irazoo, their gift cards are all worth the same amount of points per card value. So all $5 gift cards are worth 3000 points.
My Search Strategy
Since most of these companies use different search engines, such as SwagBucks and Irazoo use their own while FusionCash and InboxDollars using Yahoo!, I sometimes use more than one company to do my search because I will get different results.
That may seem like a lot of searches for a small amount of money, but it's probably more that what you were earning before, right?
These tips are just the tip of the ice burg. I will post more money earning and saving tips in the future. Right now, I need to get back to homeschooling and laundry. While you're waiting for more posts, more are ideas are available at Becky's Work at Home Mom Blog
SaveSaveSaveSave