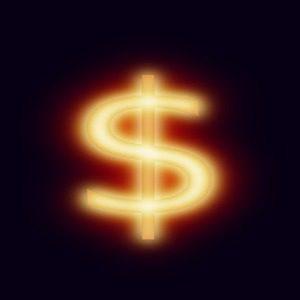 Everyone needs to buy things from groceries, books, electronics, to movies, and even more. Most everyone knows that they should shop around for the best price. But, how would you feel if you got the best price + the best shipping costs + money back? Most of us think that would be too good to be true. I did, too until I started working for a few companies that pay me to use the vendors that they have contracts with.
FusionCash Mall
I started working for FusionCash about a year ago. They are looking for more people to work for them, so you can take advantage of what I am presenting, too. Should you want to work for them, I have created a FusionCash beginner's guide to show you how to get started and acru money quickly and regularly. Recently, they opened up the FusionCash Mall. I'll show you how easy it is to work there.
I usually choose to access the FusionCash Mall through the tool bar, but sometimes I run across something I want to buy while doing my daily searches. Since I have the tool bar installed, it will tell me which sites I can earn cash back as well as the percent back I'll receive.
I created a searchable PDF file (16 pages!!!) that contains a list of all the FusionCash Merchants and the cash back amounts as of 2 June 2012.
A sneak peek into some of my cash back I've received as well as proof that if you return your purchase or cancel it, you don't get your cash back:
| | | | |
| --- | --- | --- | --- |
| Mall: GoDaddy.com – 1331759 | 2012-03-22 | $1.33 | Approved |
| | | | |
| --- | --- | --- | --- |
| Mall: H&R Block – 1191187 | 2012-02-13 | $0.25 | Cashed Out |
| | | | |
| --- | --- | --- | --- |
| Mall: LightInTheBox – 1099325 | 2012-01-11 | $0.20 | Denied |
| | | | |
| --- | --- | --- | --- |
| Mall: Entertainment Book – 1027515 | 2012-01-04 | $1.49 | Cashed Out |
| Mall: LightInTheBox – 1073185 | 2012-01-04 | $2.42 | Cashed Out |
| Mall: Toys R Us – 1077477 | 2012-01-04 | $0.22 | Cashed Out |
My movie shows you how I usually make my FusionCash Mall transactions. (Update June 13, 2017, it looks like this video won't work, but it does. I played it today.)
InboxDollars
Shopping on InboxDollars works very similarly to the FusionCash Mall. You need to look for either the type of products you are interested in or the company's name that you are interesting in purchasing from. You'll find out how much cash back you'll get as you look at vendors and/or products you want to purchase.
Some of the cash back offers that you'll receive come in the Paid Emails. An example:
| | | |
| --- | --- | --- |
| SimplyInk | May 24, 2012 | $8.50 |
I haven't done any shopping this pay period on InboxDollars, so it makes it harder to show you which places I've earned money from and how much. I learned that they do not show the records of last pay period's earning sources once you start a new pay period. IF you want to keep track of that, record that information before you request your next check.
I made a 13 page list of all the InboxDollars Merchants as of 2 June 2012. Though it's not in alphabetical order, it is searchable.
Shopping Strategy
The main thing to do is to shop for the best price, shipping, and lowest tax rate. Then, look for the highest amount of cash back for your purchases.
Sometimes the vendor/merchant you are looking for will be found on both sites so you'll have to compare the cash back rates to get the best deal.
Other times, you won't find a good deal on either site and choose to buy without using either of their shopping pages.
I often buy birthday, Christmas, and other presents using these methods. I also upgrade my electronic equipment this way. However, you can also buy your dry, non-perishable groceries and medications for you, your household and pets.
No matter what you choose to do, make sure that you read the terms of service for FusionCash, InboxDollars, and the vendor so that your purchase will be automatically credited to your account. For instance, certain coupons and discounts may not be used in conjunction with these methods. The more purchases you can make on either site will speed up the time between paychecks (cashouts), meaning you'll get paid more often.
SaveSave
SaveSave