I didn't plan to homeschool in the beginning. In fact, when I first married my husband and found out that his sister was homeschooling her only daughter, I thought the idea was absolutely crazy. I was in school to become a teacher, after all.
After I graduated, I worked in two different middle schools in the Special Education Department (commonly referred to as SPED). In the first school, I didn't interact with the entire faculty very much because the kids were severe needs and received more one-on-one time or one-on-two time. Instead, they went on field trips multiple times per week to places like shopping centers, swimming pools, etc. We taught them life skills in addition to academics.
In the second middle school, everyone was integrated for most of their classes. They were pulled out for one class per day or less. In my second year at this school, I started to notice that the teachers played the same mind games as the kids they were teaching. I found that a bit odd.
The Path From Anti-Homeschool to Pro-Homeschool
I dropped out of the work force when I had my first child, Caleb. As time passed, a series of experiences led me to gradually shift from being opposed to homeschooling to choosing to homeschool my kids.
One of the experiences was when I visited my sister-in-law's house in another state and went to church with her. In Sunday School, the lesson happened to be on the stewardship parents have to make sure their kids get a good education.
I started to wonder how I could make sure I knew my kids were getting what they needed to out of school. I've seen my nieces and nephews tell their parents they didn't know what happened at school or that their day went OK.

I saw a friend's child come home with homework that the parents were confused by- there were no instructions or examples from which the parents could use to help their son.
The Sunday School teacher continued the lesson by sharing startling statistics about people who do not have a high reading level and a correlation to a life of crime. There were other statistics presented, too.
Around the time my son was almost preschool age, the United Educators came by and gave a presentation for my husband and myself about their educational materials. We bought the whole package: My Book House, Road to Reading, an encyclopedia set, the New Science Library, Webster's Comprehensive Dictionary (4 volumes!), several volumes by Child Horizons, and The Completed Medical and Health Encyclopedia. We also got to send letters in to the company asking questions about a wide array of topics and they'd send back a bunch of articles from reliable sources for us to study- this feature lasted 10 years. I used everything quite a bit.
I also had a large collection of materials from when I worked in the schools- such as the books that the other educators no longer needed/wanted. I snagged them from the FREE table.
Life as Virtual Academy Family

When the time came for Caleb to enter kindergarten, I decided to home school. When I told my family about this, my mom told me about her friend who homeschooled. She told me about how wonderful it was and that she had her kids enrolled in a virtual academy that used the K12 curriculum. I enrolled him the same virtual academy.
For the first few years, we were told that we could let him learn at his own pace as long as we logged attendance daily on designated school days.
Two years later, we enrolled our second son, Jared, into the school, too.
By the time my first son was in third grade, the virtual academy teacher concluded that both boys had all the signs of dyslexia and I chose to put them in Barton Reading and Spelling Program with me as their tutor. The virtual academy had a site license, making purchasing each level super affordable.
Starting to Get Stressed Out With Virtual Academy Life
Later, when my third son, Isaac, entered kindergarten, we began to be stressed by the number of work samples, tests, online classes, and other activities that were required. I started to look and ask around for other options. By the time he finished kindergarten, I was ready to quit the virtual academy experience.
I had a one on one chat with my three school-aged kids at different times. I learned that they, especially my oldest two kids, loved the K12 curriculum. They didn't want to change that, but they wanted to get rid of all the requirements. So, we found a new virtual academy in our area that used the K12 curriculum, but didn't have the requirements.
We enrolled in the new virtual academy a few weeks late because I wanted to wait until after the birth of my 6th child, Jesse. That year was wonderful- I had 3 kids enrolled: 1st, 4th, and 6th grades. There was a class offered each week that was a few hours long. They had one sports program: Land Sharks, a running club that many of the brick and mortar schools offered where the different schools met for cross country (fall) and track (spring) meets.
The Last Straw
This year was our 2nd year with the new virtual academy. We now had 4 kids enrolled. Ethan, our 4th son, entered kindergarten. The others were in 2nd, 5th, and 7th grades.The virtual academy still didn't require much. Just do school everyday and log attendance.
However, the k12 curriculum changed. All 4 kids needed a computer because more of the curriculum was online. The virtual academy lent us one computer and we had two. There was a bottleneck because someone was always waiting to use a computer.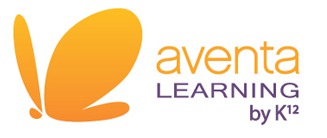 Caleb, now in 7th grade, was taking high school algebra using K12's Aventa. It was riddled with mistakes in the learning activities as well as quizzes and tests because they just overhauled the curriculum. We weren't sure that Caleb really knew the material because he was always second guessing himself. Plus, he was on the computer ALL day. He finished the semester with a B, but at what cost?
We also found that in some subjects, our kids were around 30% in December of 2012 when they should have had more than 40%. My only daughter, 3 year old Cami, and my 16 month old, Jesse, were addicted to TV because I needed something for them to do while I got school work done with the older 4. It made me SICK to have them in front of the TV so often.
It was at this point that we decided we needed to change. BOY DID WE!
Traditional Homeschooling- FREEDOM!
I withdrew them from the virtual academy and registered my kids as homeschoolers- as mandated by Colorado law.
Making the Transition from Virtual Academy to Traditional Homeschooling
The first week was spent releasing all the stress we experienced by trying to reach our goals and maintaining the proper percentages required by the virtual academy.
Now, my kids had time to be creative. They were creating things out of clay, painting, drawing, playing chess, going outdoors, reading books for fun- things they didn't have time for before, which happened to be some of the reasons why I wanted to home school in the beginning. I wanted them to be kids who had time to be creative and active!
Jared, my 5th grader, was always a reluctant reader. He started reading!
I planned to give them all of December off. Instead, about a week after they became traditional homeschoolers, they ASKED me to start doing school work again. Now, we're reading a book series, The Work and the Glory. My older kids are looking up information about the states that are mentioned in the book while my younger kids analyze the characters. We are making lap books.
We found out that our school district has a Homeschool Enrichment Program. It offers an enrichment class once a week, curriculum sharing ($200/child/year). We're thinking about joining that eventually, too, because it gives the kids a chance to be away from each other, spend time with other kids, a chance for me to spend time with my two youngest without distractions, etc. They even have meetings for parents to find out about homeschool resources in our area. Of course, all of that is optional.
There are times that I think that I need to go to the computer and enter attendance- but then I remember I am FREE! No more oversight or deadlines imposed by others.
Conclusion
Virtual academies were a great thing for my life. I was able to glean many ideas from my kids' brilliant and talented teachers. We were able to find out about the much needed dyslexia program that my kids needed, plus get it at a fraction of the cost of buying it on our own.
I gained confidence in my ability to teach my own kids. However, there are times that I wish I had realized my abilities from the beginning because there was a lot of stress involved after the first couple years as the requirements increased.
I think the number of enrolled kids had a great deal to do with my decision to withdraw them. However, I talked with other virtual academy parents who felt the stress I did and had between 1 and 3 kids enrolled. Some said they would switch to traditional homeschooling, but like the accountability and structure that comes with it.
My kids and I are rejoicing because we have the freedom to follow our dreams. I am also rejoicing because all the curriculum that I obtained before my kids entered school will be used instead of collecting dust!