One advantage of home schooling is that you can set up fun field trips. Sometimes you may arrange them so that they correspond with a lesson unit, you want a change of pace, or an opportunity is presented to you. But where can you find out about field trips?
Local Craft Stores: Many craft stores offer a craft designed for homeschoolers during the day. You will need to call in advance for pricing and to sign up so that the store can make sure that the materials are available when you show up. If you choose to call Michaels, and other chains, you will find that different locations offer different types of  classes based on their employees' talents. One store may offer painting classes, while another may teach crochet or similar lessons.
Hardware stores: My local stores offer classes twice a month and often have more than enough supplies, which means no sign up is required. There is a window of time where you can drop in for the class. Still, calling in advance for times and any other information is a must. Safety glasses, tools, and other supplies are often available while you are there. If you plan to attend more than once, the store will probably ask you to keep track of the safety glasses they let you keep.
Zoos: Zoos have classes, too. Some classes may happen weekly or just once. There usually is a fee involved, but the classes are a great supplement to your science lessons. Even if you do not sign up for a class, some of the zoos near me often discount or free days. During the school year, this is a great time to go if you are on a budget.
Museums: These  are great resources, too. They have classes as well as free days. We used to belong to a cyber school that set up a day for families of the students to go at a group discount when an appealing lecture, IMAX show, or exhibit was available. We tried to take advantage of these field trips as often as possible.  Now, we go with our homeschool co-op or on the free days. If you are interested in classes, visit their website or call them so that you can be informed of upcoming classes.
Natur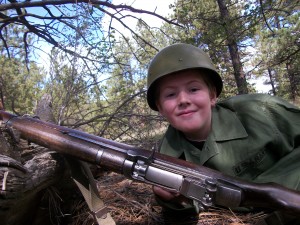 e Centers: Where I live, there are a few nature centers and parks with regular nature tours. Some even offer classes year round for home school students and/or scouts. They are great opportunities to get in some exercise while learning about earth science.
Athletic Centers: Sometimes, a mom from my home school co-op will set up a day at a local gymnastics center. Even though all the kids do not know how to do gymnastics, there are many trampolines, foam pits and other activities. Employees spot the kids and teach them how to use some of the equipment on a fun, but not technical, basis.
There are many other places to set up a field trip with very little effort. Do you have any ideas? I am very interested to read them. Please share!