I have chosen to use the Wordly Wise 3000 edition 1 books
to teach my children vocabulary. The example pictures I am using are from edition 1, but the other editions have a similar format and lessons are in a different order.
The format for the WordlyWise units is as follows:
Lesson 1: Word List
The students are provided 10 words. Each word has a picture and one or more meanings for the new word. See the picture below for an example: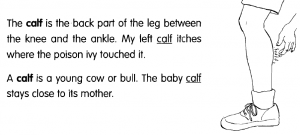 Lesson 2: Exercises
The next lesson has multiple choice questions so that the student can practice using the words. An example of some exercise 1 questions:
Lesson 3 Story: The story uses the vocabulary words. Sometimes, the lesson teaches something that you might find in another subject. Other times, you get a fictional story or a narrative. Another example: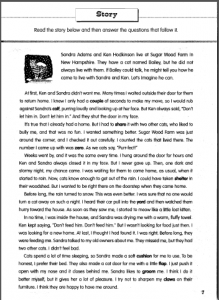 Lesson 4: Activity
The activities are often Hidden Messages or Crossword Puzzles. In these activities, kids use clues to find the answers, which are vocabulary words from the unit.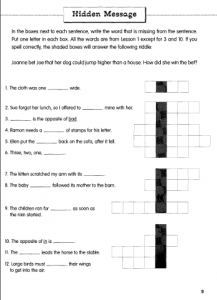 Lesson 5: Show what you know (a test)
The assessment consists of multiple choice questions using words phrases that were found in the lessons. The answers are the vocabulary words from the lesson. (this picture shows a test from another level than the previous lessons)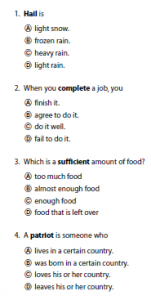 The suggested procedure for introducing the lessons to your student are 3 lessons the first week and 2 lessons the second week. This allows you to ensure that the words are retained in the long term memory and so that they are working on vocabulary every week during the traditional school year. However, for one of my kids, he was more likely to retain it if he worked on it every day for a week.  If you choose to do the recommended two week method, you can find additional resources to help your student learn for the days they are not working from the book.. There are online games and an audio version of the lesson 1 of each unit at the Wordly Wise 3000 Website.
I recommend the Wordly Wise 3000 edition
books because students have access to visual, online auditory, written, and online game practice. Kids also work on their reading comprehension. A list of all Wordly Wise 3000 levels are available here.