One of the advantages of living in Colorado is that there are so many wonderful places to see. They're so beautiful that cameras can't do them justice. The Paint Mines near Colorado Springs is one of those and it's off the beaten path, so you won't be surrounded by tons of tourists.
We first discovered Paint Mines Regional Park when my kids had a field trip opportunity with other homeschooling families. The youngest kiddo from our family was 1 and the oldest was 12.
Cost: Free
Level of Difficulty: Easy
The youngest two of my clan (1 and 3) sat in a jogging stroller while my 5 year old walked the entire way. He only complained about the length a few times, but was quickly distracted by his curiosity. We sat on the benches that are available throughout the park and enjoyed the views. The rest of the time, he wanted to explore the paths.
The path was solid enough that I could have used a regular stroller. We encountered three hills that took some effort to push the stroller up. Other than that, pushing a stroller was a piece of cake. Even the creek bed was pretty easy even though it narrowed and was wet due to a storm that hit two days before.
Make sure to look at the map near the trail head to decide your path. I recommend going to the creek beds because you can see the formations up close. To do this, when the trail forks, take the right path. The trail will fork again, take the right again. The trail takes you right up to the formations. Remember not to climb the formations since they are fragile.
Directions
From Colorado Springs, take Highway 24 (Platte) eastward for about 34 miles. When you get to Calhan, a small town, you'll find Yoder Street. Turn right, then follow the signs. You'll find the first parking lot on the left side of the street. It will look like prairie with rolling hills when you arrive. Once you get on the trail and travel for about 10 minutes, you'll be able to enjoy the formations.
What to Bring:
Bring water and a snack, but be prepared to pack your trash out as there are no trash cans. There is a picnic bench near the trail head, so you can have a picnic before or after your hike. Also, for your convenience there is a latrine there, too.  The latrine was very clean and on a scale of 1 to 10 (1 being no smell and 10 being unbearable), the smell was a 2. Make sure to bring hand sanitizer because there is no running water or sanitizer provided.
Hours
Dawn until dusk.
The Final Word
We are definitely going back. Our kids loved it and it was a fun FREE family activity.
My 12 year old son took some pictures using his Vivitar ViviCam 5118. Here is just a small sample of what he found interesting: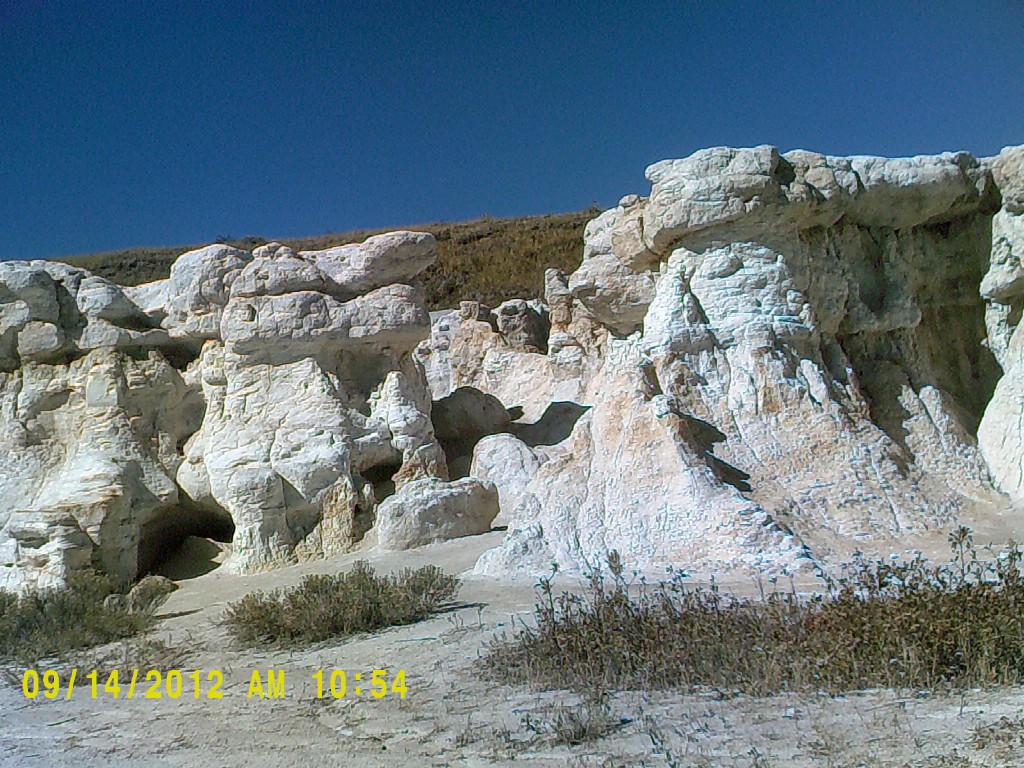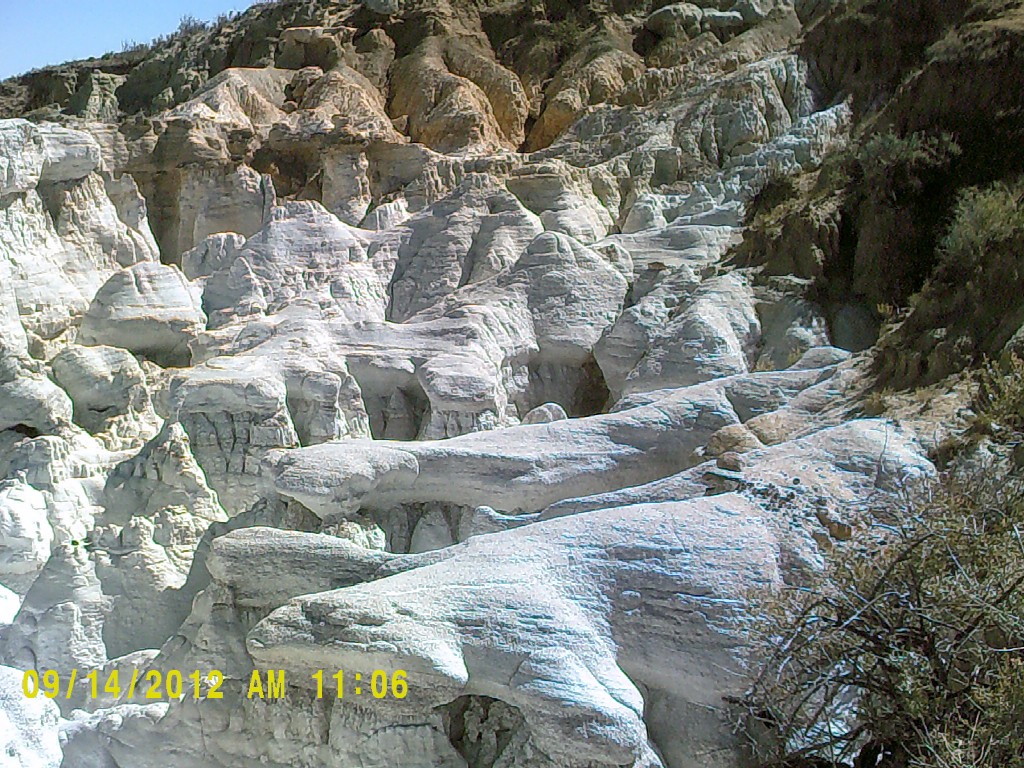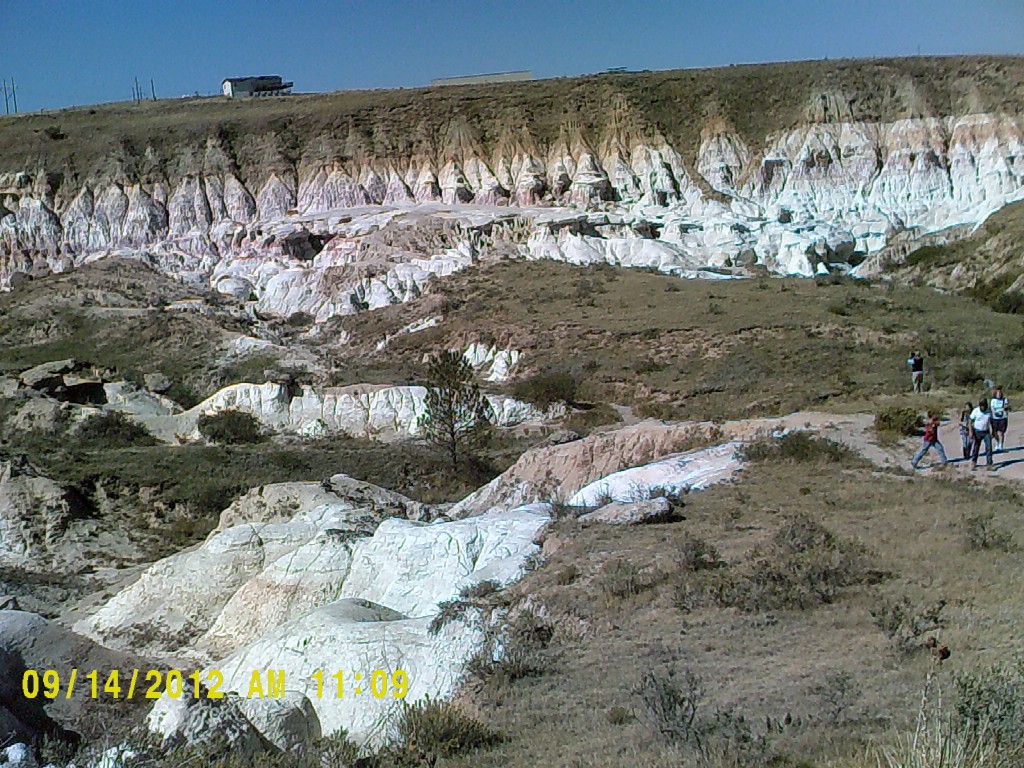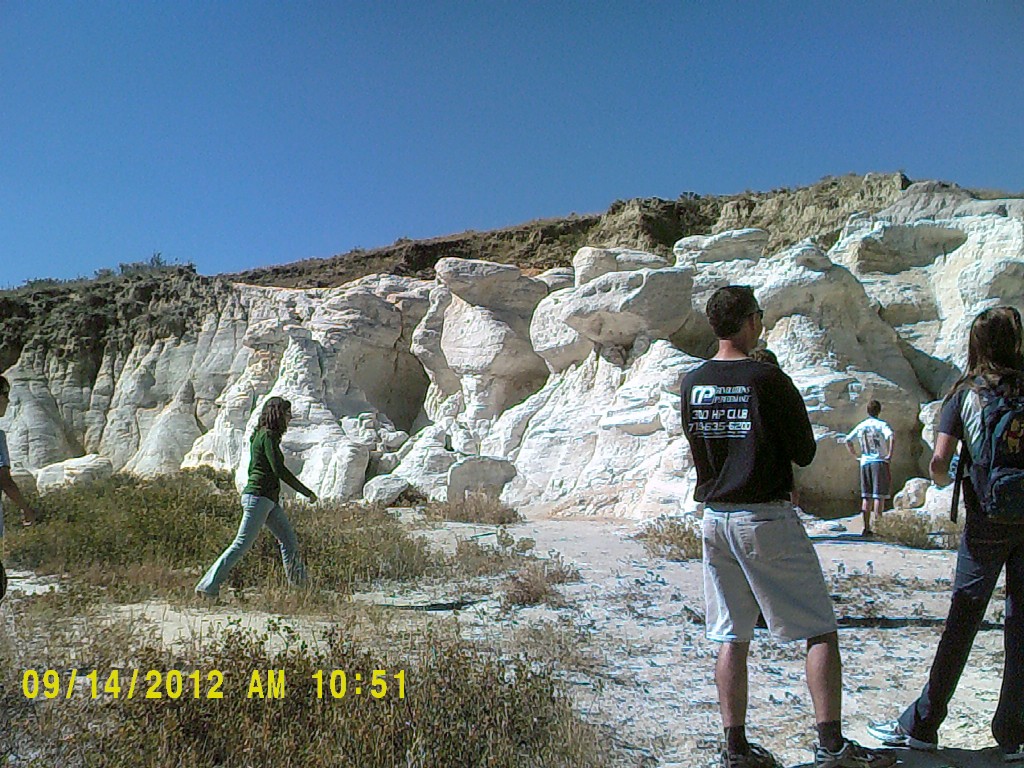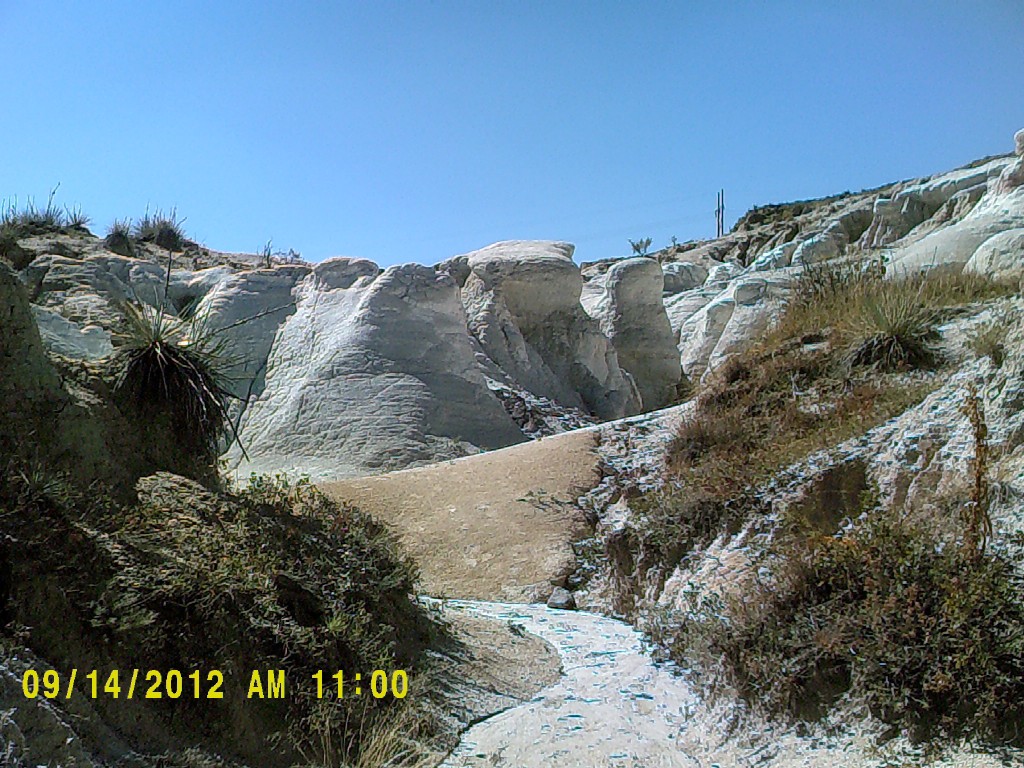 The only camera I brought with me was a cell phone camera (LG Cosmos), which do not do the formations justice. Next time I go, I plan to have a regular camera with zoom capabilities.